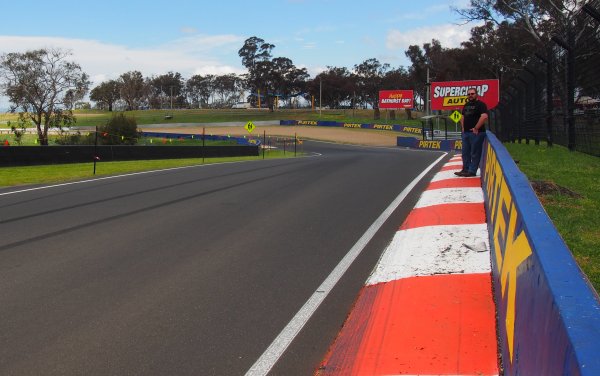 So - another of my bucket list ticked off. Finally made it up to Bathurst for the Great Race!
It'd been something I wanted to do for ages, but it hadn't ever really been viable - until Jason mentioned that he had a mate living in Bathurst that he could crash with. Well, that was enough motivation - we decided we should try and get up there.
Turns out that Jason's mate was actually his Dad's mate that Jason had never met - but that was still good enough - so we organised to pitch a tent in his back yard and headed up.
We took Friday off and basically drove all day to get up there - and spend Saturday and Sunday at the circuit. We found a nice spot on Skyline to watch the race. It wasn't the best spectator spot, but it had the advantage of having a big screen close by, so combined with our radios we could actually keep tabs on what was going on - which would have been almost impossible at some of the 'better' spots.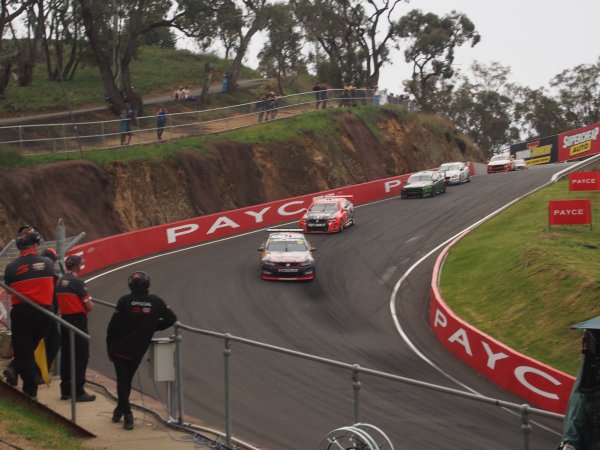 Such as Forest Elbow - that was a much more spectacular spot - but no screens. The race is well and truly long enough to move around a bit though.
Far out the track is steeper than it looks though. I can see it on the TV now, but until you've been around the track you don't realise how insane it actually is.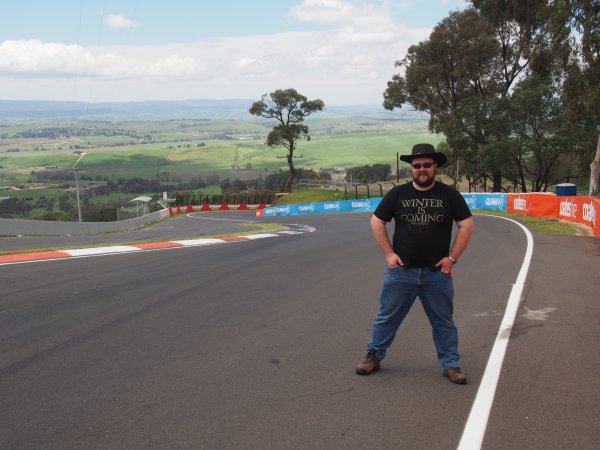 On the Monday we hunt around in Bathurst for a while - and eventually the track was opened so we could drive the circuit. Of course, the speed limit is 60km so it wasn't exactly a flying lap - but I'm very glad to say I've driven around it now.
The race itself was awesome too - even if it wasn't a brilliant day for Ford.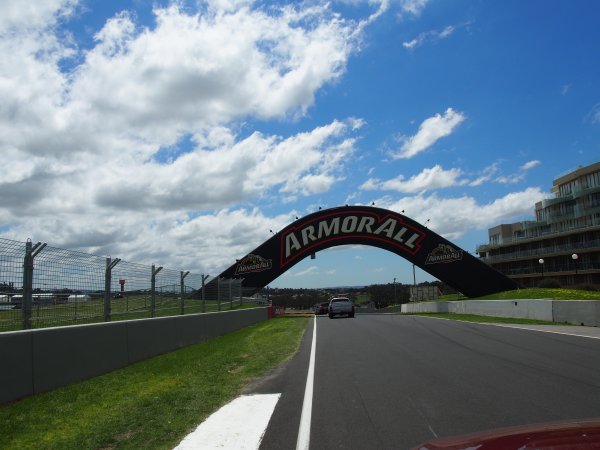 The mighty Forester on the straight at Bathurst!