www.
Jawapro
.com
A Seriously Froody Website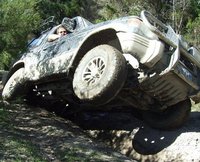 Bellingham cleanup
jawapro
Tue 11/11/2014 12:26 PM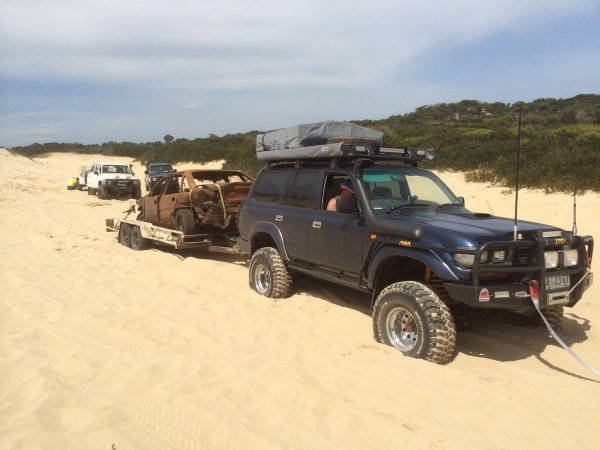 Over the years I've done the drive from Bellingham to Bridport (or vice versa) a number of times. It's a great spot to visit for the day or camp (although I haven't done that yet).

Unfortunately a few weeks back a group of idiots went in there for the weekend. They managed to drag in some 2-wheel drive vehicles and flogged them around on the sand. When the cars finally died, they set them on fire and left the wrecks there. They also left a lot of general rubbish around the campsites.

So up steps the local 4wd clubs who don't want to see the place trashed like that or have access shut down entirely - so they organized a couple of trips to get the car wrecks out and do a general cleanup.

The first trip (organized by some Launnie clubs) was when I was on call, but the second one was on Saturday and organised by the Devonport club. About 5 cars from Devonport and a few more from Launnie arrived at Bellingham and headed out. As well as dragging the dead car out (which wasn't easy on the very soft sand) we also brought out about two and a half trailer loads of general rubbish.

It was a great day out with a group of people who were keen to clean the place up - but it was disappointing to see how low and uncaring the people who left that much stuff are. It's a pity we all get painted with the same brush by the general public.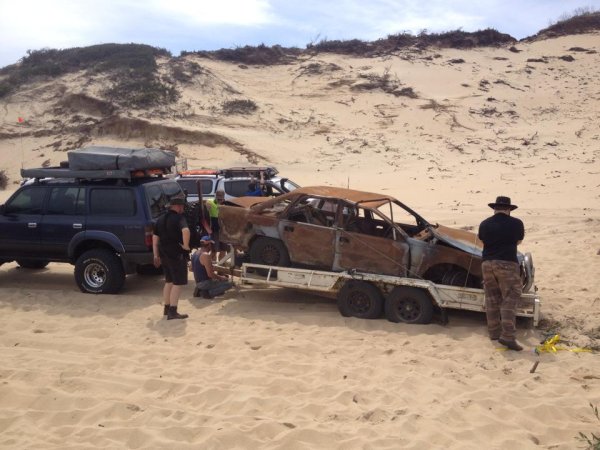 Comments: 0

A new couch
jawapro
Tue 28/10/2014 08:24 PM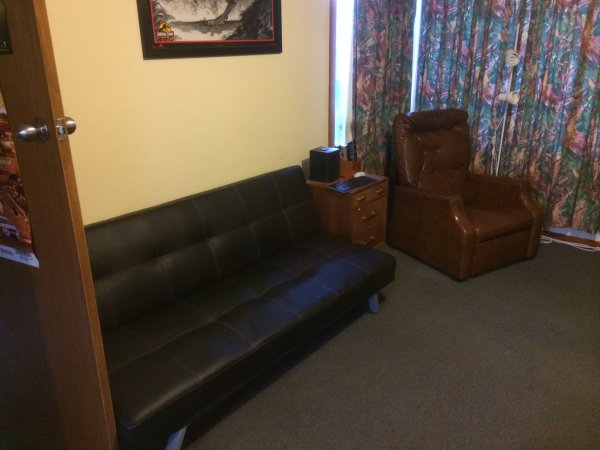 It was time to replace my old couch.

I might not look so bad in the photo - but ask anyone who sat on it - it wasn't terribly comfortable anymore.

I'd been planning to replace it anyway, but as I am now supposedly getting a housemate again, I figured I should ramp the plans up a bit.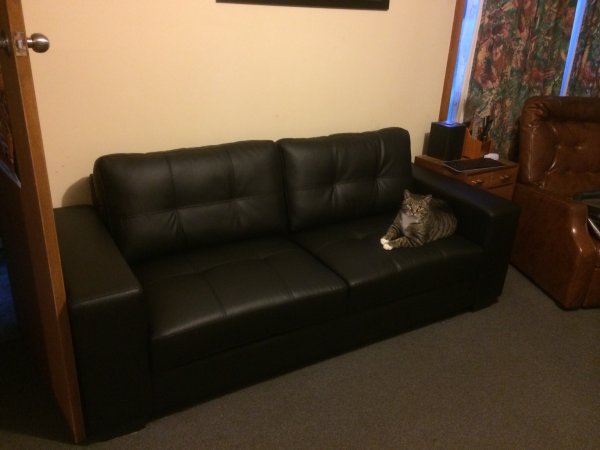 So say hello to the new couch.

It's still a very cheap couch (Neptune will destroy it anyway - so there's no point spending big) but it's far more comfortable than the old one.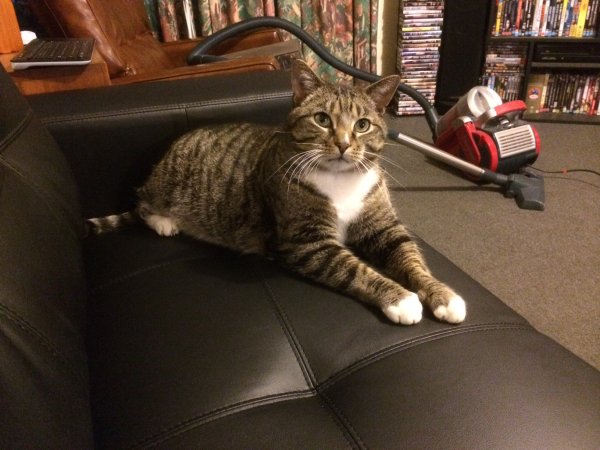 Neptune approves!


Comments: 1
View Comments

A G60 in the shed...
jawapro
Tue 21/10/2014 10:33 PM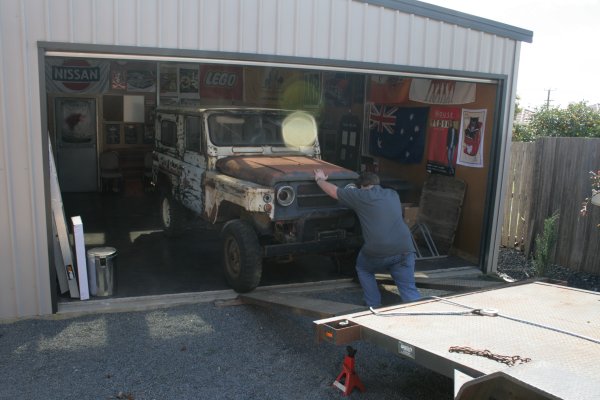 Well it's only taken me a few years - but my shed is finally home to a G60!

Spotty Ronald has been rolled into position ready to be stripped down for parts.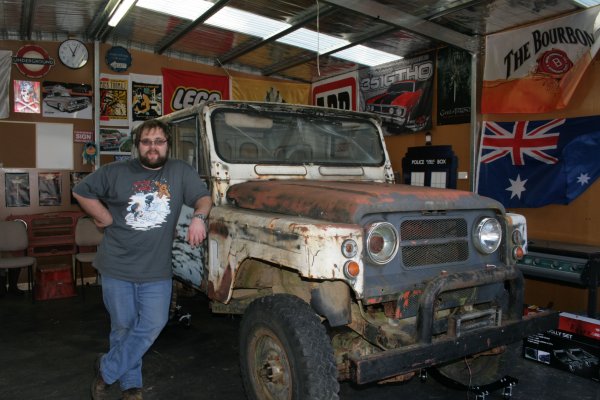 Most people would have expected me to start with Dacey, and that's still the plan. But my folks would like some of their paddock back, so I'm going to strip Spotty Ronald, and Rusty Rose first.

Although now it sounds like I might have to fight for room in my shed with a Landrover... but that's another story.


Comments: 0

Grandad
jawapro
Mon 13/10/2014 08:36 PM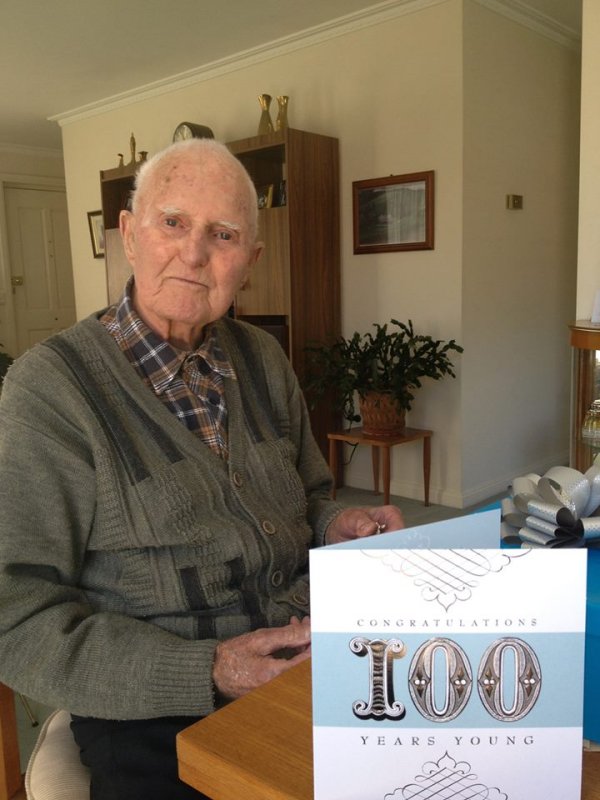 Due to my laziness, I haven't posted since Grandad's 100th party.

Now I am once again posting about Grandad, but this time it's not so joyful.

Grandad passed away last week.

I've been extremely fortunate that I got to meet all bar one of my great grandparents. And apart from one of those who died when I was young, I've got to know all of them very well too. Many people don't get to know their grandparents that well, let alone their great-grandparents!

All my great grandparents have all been awesome in their way, and Grandad was no exception.

I've spent many an afternoon visiting with Grandad.

When I was younger we built Duplo towers to reach the ceiling (which I still remember was awesome) and I spent more time in Grandad's garden than I have in my own.

But most of the memories are just chatting with him. Or more often, just listening to the tales he had collected over his lifetime. He had so many funny stories and loved sharing them.

I'm so glad that the family had a chance to celebrate Grandad's 100th and that he was well enough to enjoy it.

You'll be missed Grandad, but you'll never be forgotten...


Comments: 1
View Comments

Grandad turns 100!
jawapro
Mon 15/09/2014 09:28 PM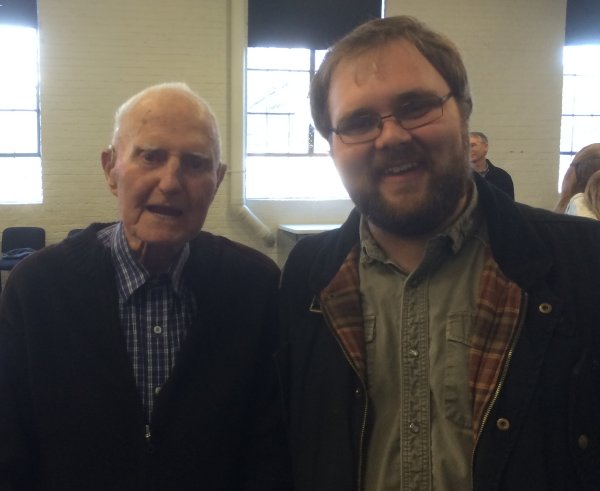 Wow! Some things are a once in a lifetime event – turning 100 is a once in a very rare lifetime event!

Grandad celebrated his 100th birthday this weekend. The family gathered from around the country, and he had a ball (so did I).

Born at the start of the Great War, Fred (my mother's father's father) has seen so much in his 100 years. It's great to stop for a while and have a yarn with him. And yes, he is still very much 'with it'.

Happy Hundredth Grandad!


Comments: 1
View Comments